We're Serving
| | |
| --- | --- |
| Sunday | 11:00AM - 9:00PM |
| Monday | 11:00AM - 9:00PM |
| Tuesday | 11:00AM - 9:00PM |
| Wednesday | 11:00AM - 9:00PM |
| Thursday | 11:00AM - 9:00PM |
| Friday | 11:00AM - 9:00PM |
| Saturday | 11:00AM - 9:00PM |
Executive Chef
Lacy Moody
Tender Greens taught me how to cook, braise, run a business, and make a really delicious savory pot pie. I started as a salad maker 10 years ago and now I lead the Torrance restaurant.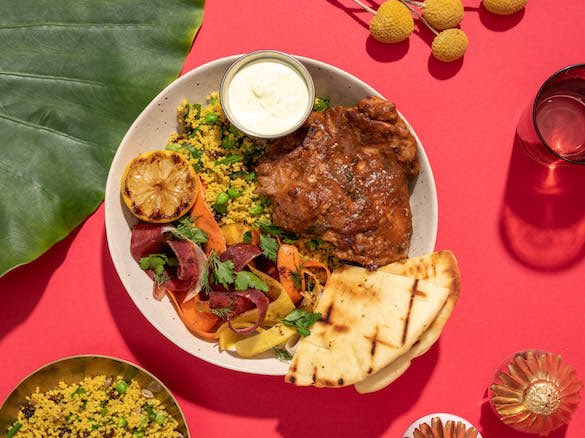 June 28th
Good News
Enjoy the bright, complex flavors of our July special, the Mediterranean Chicken. This Moroccan-inspired dish features braised chicken, couscous with green garbanzos and currants alongside shaved carrots, parsley, and with tzatziki and grilled flatbread. #tgms19 https://t.co/9Dnr84rHVz
@eattendergreens
Introducing Heirloom Toast
Is there a better way to enjoy avocado? We brought toast back for all of us to enjoy. Featuring crushed avocado, lemon ricotta, pickled onions, Fresno chilies, and fresh-picked herbs on grilled sourdough. Order it as a light lunch, snack or appetizer to share. Available for a limited time at all Tender Greens locations. Order in our app or online now!