We're Serving
| | |
| --- | --- |
| Sunday | 11:00AM - 9:00PM |
| Monday | 11:00AM - 9:00PM |
| Tuesday | 11:00AM - 9:00PM |
| Wednesday | 11:00AM - 9:00PM |
| Thursday | 11:00AM - 9:00PM |
| Friday | 11:00AM - 9:00PM |
| Saturday | 11:00AM - 9:00PM |
Executive Chef
Lacy Moody
Tender Greens taught me how to cook, braise, run a business, and make a really delicious savory pot pie. I started as a salad maker 10 years ago and now I lead the Torrance restaurant.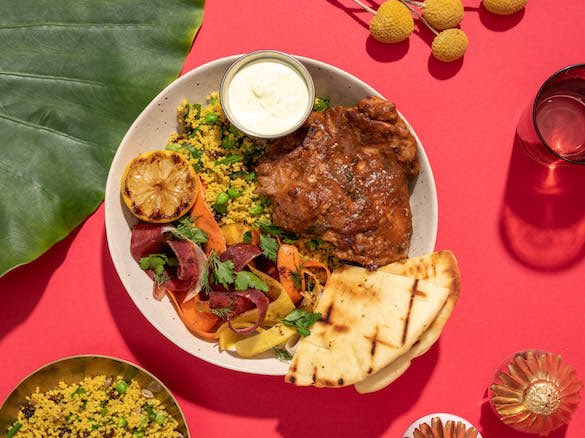 June 28th
Good News
Enjoy the bright, complex flavors of our July special, the Mediterranean Chicken. This Moroccan-inspired dish features braised chicken, couscous with green garbanzos and currants alongside shaved carrots, parsley, and with tzatziki and grilled flatbread. #tgms19 https://t.co/9Dnr84rHVz
@eattendergreens
Summer Harvest Chicken Salad
Made with our signature salt & pepper chicken, blackberries, stone fruit, pistachios, almonds, Di Stefano ricotta cheese, baby head lettuces, dandelion greens, & caramelized onion vinaigrette.